"I've described the work at Small Girls as akin to doing a hard sudoku or the Sunday times crossword; you're challenging yourself every day and it's in a very gratifying way."
- Kim M, 4 years small
We're growing and always open to chat with entrepreneurial spirits excited to be part of a business's next stage. hiring@smallgirlspr.com
"I've really always been heard. Even as an intern here, I always had the opportunity to speak up. This sense of trust in employees, and partnership at every level, is something my colleagues and I recognize as deeply meaningful to the growth we've had in our careers" - Annie J, 7 years Small
Great ideas can come from anywhere, so we've created a process for creative generation across every level of the organization, whether posed with a campaign or a business challenge.
Many executive decisions are suggested and made by employees themselves, including a staff-led committee that designs company protocols together.
TLDR? We employ participatory decision making and also cover all the good stuff like 100% of health insurance, annual investment in your 401k, summer Fridays, and more.
We love a good reason to celebrate. We celebrate birthdays, work-anniversaries, our intramural team winning (and losing), even baby showers and bachelor parties. Still, we think the best cause for celebration is the incredible work of our teammates.
We've institutionalized public recognition, in ways big and small, throughout the journey of one's time here. (Easter egg: Ask any Small about "high fives", "123", or "100 placements".)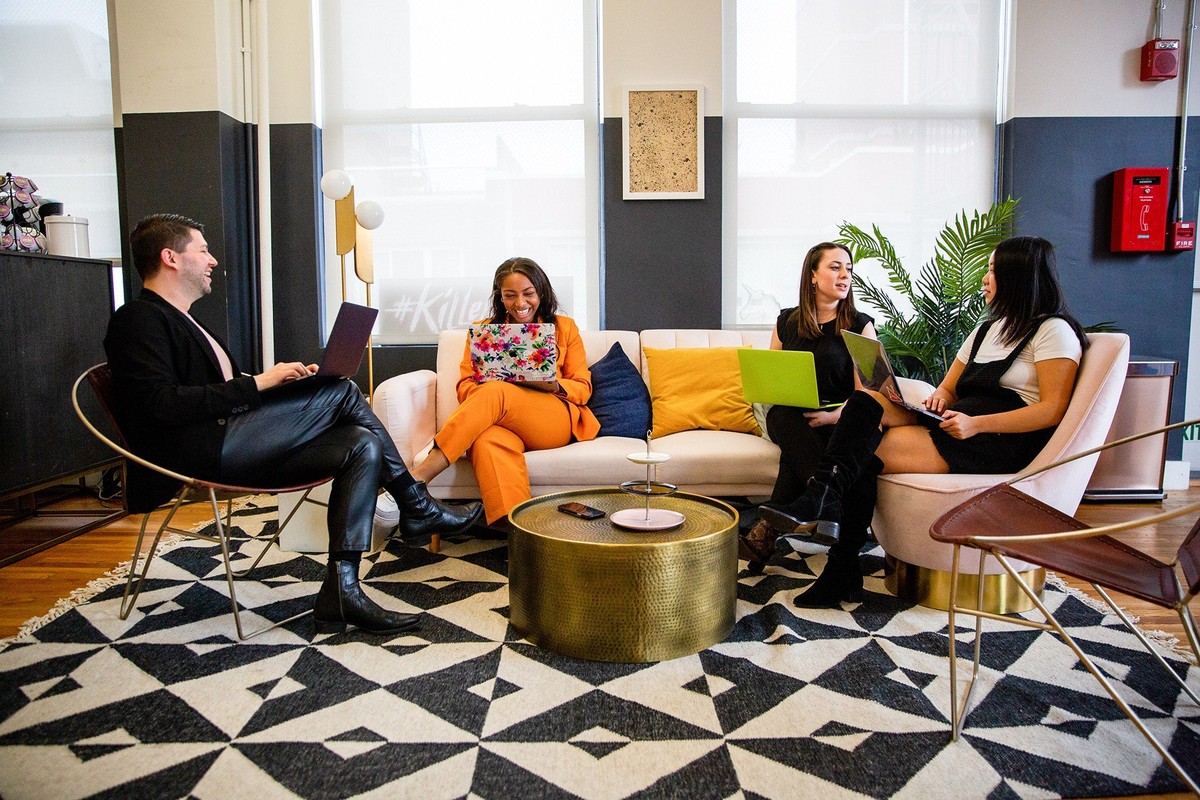 "Diverse. Engaged. Encouraging. The balance that Small Girls strikes in life and work is extremely unique; the whole culture here cultivates growth and compassion" - John B, 1 year Small
As part of our work-life integration philosophy, Smalls are encouraged to bring personal passions into the fold. In kind, our community expands outside of SGPR to include the causes we believe in.
Each year we provide support through services, donations, fundraisers, and advisement to partners we're passionate about, including She's the First (a nonprofit dedicated to supporting first-gen high school graduates), It Gets Better (a nonprofit dedicated to the support of LGBTQIA youth), and Best Friend's Animal Society (our career support animals in need of forever homes).
SGPR also hosts an active alumni channel that continues to provide opportunities and mentorship, expanding our support system.